Simplifying the Market™
---
The Impact Staging Your Home Has On Your Sale Price [INFOGRAPHIC]
---
Some Highlights:
The National Association of Realtors surveyed their members & released the findings of their Profile of Home Staging.
62% of seller's agents say that staging a home decreases the amount of time a home spends on the market.
50% of staged homes saw a 1-10% increase in dollar-value offers from buyers.
77% of buyer's agents said staging made it easier for buyers to visualize the home as their own.
The top rooms to stage in order to attract more buyers are the living room, master bedroom, kitchen, and dining room.
4 Most Popular Bottom Line Investments in America
---
Every year, Gallup surveys Americans to determine their choice for the best long-term investment. Respondents are given a choice between real estate, stocks, gold, and savings accounts. For the sixth year in a row, real estate has come out on top as the best long-term investment! That has not always been the case. Gallup explains: […]
Boomerang Buyers: Don't Be Afraid to Buy a Home Again!
---
According to CoreLogic, from 2006 to 2014 "there were 7.3 million housing foreclosures and 1.9 million short sales." The hesitation some Americans feel after experiencing a foreclosure brings to mind the old saying: "Fool me once- shame on you. Fool me twice- shame on me." According to the 2019 Home Buyer Report from NerdWallet, "Thirteen […]
Are Older Generations Really Not Selling Their Homes?
---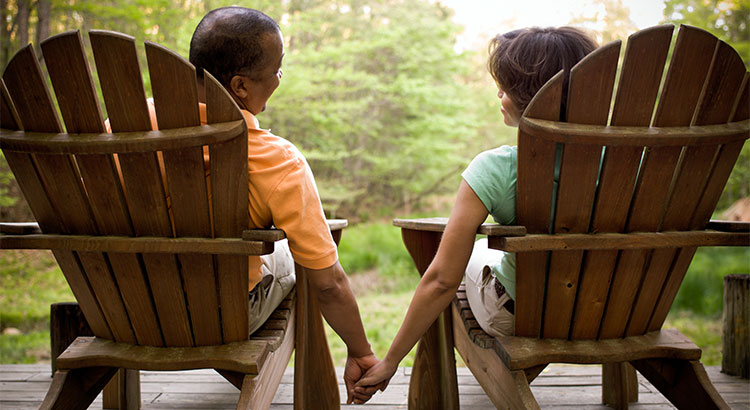 Many studies suggest one of the main reasons for the inventory shortage in today's market of homes for sale is that older generations have chosen to "age in place" over moving. The 2019 Home Buyers & Sellers Generational Trend Report by NAR clarifies this point! NAR's findings show that Baby Boomers (43%) and the Silent […]
Starting the Search for Your Dream Home? Here Are 5 Tips!
---
In today's real estate market, low inventory dominates the conversation in many areas of the country. It can often be frustrating to be a first-time homebuyer if you aren't prepared. In a realtor.com article entitled, "How to Find Your Dream Home—Without Losing Your Mind," the author highlights some steps that first-time homebuyers can take to help carry their excitement […]
Top Days to List Your Home for Sale [INFOGRAPHIC]
---
Some Highlights:
ATTOM Data Solutions conducted an analysis of more than 29 million single family home and condo sales over the past eight years to determine the top days to list your home for sale.
The top five days to list your home brought in a 10% premium over market value and are all in either May or June!
"Families start their home search when they know their kids will be out of school and when the weather is ideal for home viewing and moving, giving home sellers an upper hand in price negotiations."
There is still time to list your home before these dates pass you by!
What is Really Happening with Home Prices?
---
Home values have softened over the last twelve months. We are no longer seeing 6-7% annual appreciation levels for the national housing market. The current numbers are closer to 4%. Some have suggested that year-over-year appreciation levels could fall to 3% or less this year. However, a stronger-than-expected economy and a good spring housing market […]
4 Tips for Making a Competitive Offer
---
So, you've been searching for that perfect house to call 'home,' and you've finally found it! The price is right, and in such a competitive market, you want to make sure you make a good offer so that you can guarantee that your dream of making this house yours comes true! Below are 4 steps […]
Testimonials
" I definitley would contact Alex if you plan on selling your house. He knows how to market your home and get offers quick !! To add to the fact he is an awesome real estate agent he is such a nice guy ! He is very genuine and helps you out with all aspects from listing to selling and moving ! His team is awesome also ! If I could give him more than five stars I would !! "
- 12/21/2016 - fzahra
" Alex was referred to me by a friend when he helped them buy a triplex. They were extremely satisfied by his services so i figured why not. He made purchasing my first home exciting and was very patient with my demands. Not only did i want this and that it was also a VA loan which is a little more of a daunting process. He was completely transparent through the whole process and kept me well informed even teaching me some ins and outs of real estate. You can tell its his passion... it shows through his work. I had to use him again through the selling process. I had offers from 2 other realtors with a lower then the standard commissioning fee. 1 was a good friend. I couldn't do it, alex is just to good at his job! He is a fierce negotiator and knows the market his attention to detail is un parallel to others. Alex takes great pride in his work just look at the pictures on his website and decide for yourself. He had my house under contract in 72hrs! You are doing yourself a great injustice not giving him a call "
- 06/09/2016 - det404
" Alex has a fantastic, winning personality. I worked closely with Jaida who's very detailed oriented and very responsive. They did a fantastic job with my listing and got me 3 nice offers in just 2 days. Impressive work, this is a true team! I will go back to them when I decide to sell my other properties. "
- 10/09/2017 - Sandra.P
" " Alex and his staff were extremely helpful every step of the way. Their advise and guidance were invaluable to us as first time sellers. They were very quick on their response to any questions. The quality of the advertising materials and pictures they produced and posted were outstanding. Sold on the first day for asking price and although there were a couple of glitches, success!!! Thank you for the fantastic job! Judy & Kevin " *Google Review* "
- Judy Skehan-
" This company is the best. Within one week multiple offers, amazing pictures and video taken, and amazing marketing. I Could not have asked for better. Thank you Alex and your team. I highly recommend them to sell your home. *Zillow Review* "
- 08/07/2018 - user0632889
" Excellent service, highly recommend. Have used twice once to rent a property once to sell it. They had several open house showings made lots of effort to sell the propertry. "
- 06/22/2017 - symmes60
" 01/31/2019 - Alex and his staff were great to work with. He always kept us updated on everything. He was always available and helpful with our questions. We would recommend him either to sell or to find a house *Zillow Review* "
- Bud Knoop
" Michelle was a pleasure to work with. Not only is she highly qualified as a realtor she also has an impressive knowledge of the local real estate market. Being picky buyers with hectic personal and work schedules added a number of challenges to our buying process. Michelle was accommodating of our schedule, and responsive to our many inquiries and requests. Having purchased many properties in South Florida I have had the chance to deal with many individuals in the real estate profession, and I have not been impressed until now. If you are looking for a knowledgeable, honest, responsive and hard working real estate professional I would highly recommend Michelle Benoit for any of your real estate needs. *Zillow Review* "
- 03/02/2018 - justcatsme
" Alex was professional and detail oriented . Everything that he said would be done and in a timely manner. The brochures and mailings were professional and complete. We listed on all the digital sites for home sales. A weekly update was sent to us with a listing of all the views we received on the sites in addition to a recap of all the people who came to view the house. I would recommend Alex to anyone who is thinking of selling or buying a house. "
- 08/12/2016 - llt125
" Alex help us with the processes of selling our house and was a great experience, from the first meeting he took time and patiently explain everything to us , he is very professional and you will get the whole package with him from professional photos , very detailed brochures, legal assistance etc. and his team members are awesome. We will highlight recommend Alex for your Real State needs. *Yelp-3/37/18* "
- Jennifer C
" Alex is a true professional. He always answered our calls right away. He advised us on what repairs and upgrades to do before listing our house and helped us find companies that do the work. His entire team is fantastic, especially Jaida. *Zillow Review* "
- 08/05/2018 - Theresa Lucotti
" This man is a true professional. He was a pleasure to work with, and he sold our house in less than 1 day. He made us a part of the process by including us in every decision along the way. The experience was too good to be true, and we are grateful. *Rate My Agent Review* "
- Jeniffer Black
" Alex is highly professional, knowledgeable, and personable. His marketing skills and knowledge of the Hollywood Hills area are exceptional. With Alex's help and expertise we got our full asking price and sold our home in less than a week. "
- 07/11/2016 - bbehrens3
" Alex and his team were great. Very knowledgeable. Kept me informed at all times. Sold my home in 3 weeks on the second offer, for above the neighborhood average $ per square ft. "
- 07/06/2017 - milena13
" Alex did a great job. He knew exactly what we could get for the area. Since we were out of town during through before closing, Alex took care of meeting the contractors and inspectors at the house. He did a great job and got out asking price. *Zillow Review* "
- 04/19/2018 - mam4700
" EXCELENT PERSON AND PROFESSIONAL. SOLD THE HOUSE FAST AND WITH MUCH CONFIDENCE. I WILL CHSE HIME AGAIN FOR ANY FUTURES TRANSACTION I NEED TO DO. ALEX CARRASCO AND HIS TEAM ADVISED ME FROM DAY ONE. THEY SHOW PERSONALLY THE LISTING AND MAKE SURE TO DO THE NECESSARY FOLLOWUP WITH CLIENTS. THE MARKETING IS INCREDIBLE .. HE TOOK AROUND 100 PICS OF MY HOUSE AND THEY HAD A VIDEO FEATURE WHICH WAS INCREDIBLE TO USE IT WITH THE APP OF MY PHONE. *Zillow Review* "
- 07/28/2018 - herreracynthia79
" 01/30/2019 Alex Carrasco is the best realator. He is efficient, caring, honest and patient. We got a buyer within 24 hours that our house went on the market. He keeps you informed every step of the way. His team is wonderful too. *Zillow Review* "
- Maggie Knoop
" I have purchased and sold many pieces of real estate in the last 40+ years. Alex and his team made this as easy and pleasant as any transaction we've experienced. One sale; one purchase. Perfect service. The best! *Yelp11/28/18* "
- Jeff S
" Working with Alex and his amazing team on the sale of our home was a great experience. They took all the stress out of the process and responded quickly to our numerous questions. Super smooth transaction! I would highly recommend Alex and his team. *Zillow Review* "
- 08/29/2018 - digitalgirl07
" I couldn't be more pleased with all that Alex and his team has done to sell my home. Alex went above and beyond, checking every detail, advising us well, going to bat for us, playing hardball as needed, doing as we asked, respecting our time and our home, and getting us the best deal. He has a system and it works! He and his team are at every showing (they didn't use a lockbox, at least at our home), which was important to us. He follows up with potential buyers well. We receive daily and weekly updates and updates after every showing. Alex treated us like we were his only client, even though we knew he was representing many listings. He is honest, respectful, friendly, and knowledgeable. Daniel and Jada, Realtors on his team, and Nicole (Team Admin) were phenomenal also. You can tell they take their job seriously, and value us as customers. I have no reservations about Alex or his team, and would recommend them in a heartbeat to anyone buying or selling in Hollywood Hills....or anywhere really, but these guys know Hollywood and Hollywood Hills specifically. "
- Sayour-03/26/2019
" We've been seeing Alex brochures in the mail and signs around the neighborhood and he's also a regular customer of our restaurant. We found a house that was for sell and it happens that Alex was representing. Alex was very professional and knowledgeable. He got the whole team together to make the whole buying process nice and easy. I highly recommend Alex Carrasco to anyone who's looking to buy or sell your house. He is a top notch REALTOR!! *Yelp 8/29/18* "
- Siwa S
" Alex is very professional as well as his team. They had more showings booked to sell my home in one week then my revious realtor did in one year. Alex knows the market very well and advises his buyers just as well. I always received a confirmation email when someone was coming to see the property and I also received feedback each time a person came which really helped me figure out how to do the staging of my home to sell it quickly. I would have no problem referring Alex and his team to either buy or sell your home . I have used them now to do both. "
- 10/19/2017 - ferretgyrl
" Alex and his crew recently sold my house. They were attentive, professional and courteous. I really can't say enough about them. They had open houses on 3consecutive Sundays. They showed the house often and yet they were very sensitive to our needs. Always took our calls and made us feel that they were working hard for us and not ingnoring us at all. Both my husband and I were very satisfied and highly recommend them. *Zillow Review* "
- 01/21/2018 - barnard4design
" "Attentive; returns phone calls immediately; uses technology effectively; very professional; professional support team; efficient office staff - really a wonderful team all very familiar with the neighborhood." 5/20/2019 "
- AL Elias
" Alex walked us through the entire process, from staging our home for sale, all the way through to the closing. His advice was so great, that we got full asking price and the house sold in two days! I would highly recommend working with Alex! "
- 07/08/2016 - Jack Hutchinson
" Alex did a wonderful job helping to manage my house while I was out of state for the sale period, and got the house under contract for above asking price after only 5 days on the market "
- 01/11/2017 - cdc28
Previous
Next